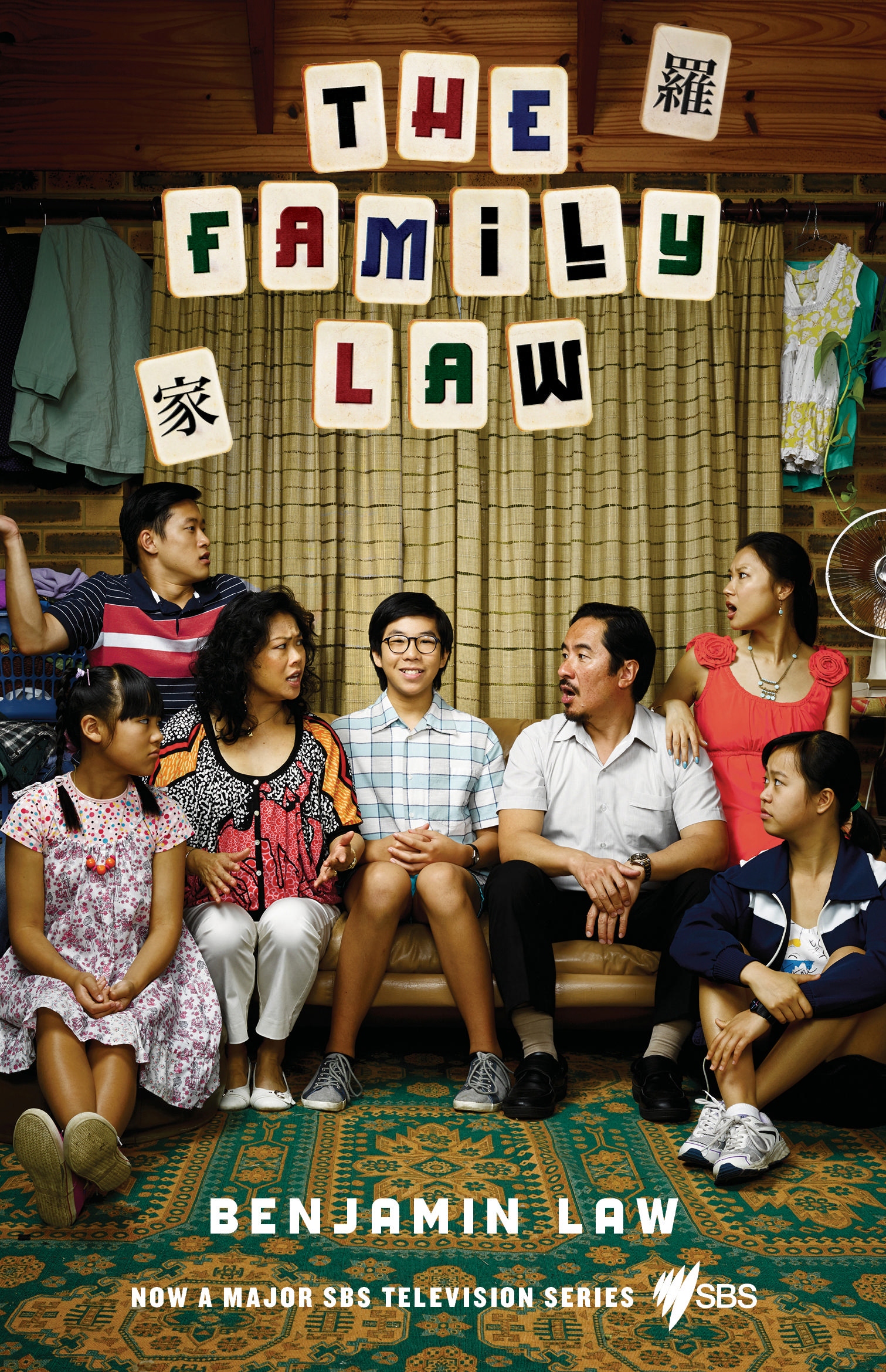 2011 Australian Book Industry Awards
Book of the Year (Nominated)
Newcomer of the Year (Nominated)
Biography of the Year (Nominated)
"Very funny. You may find yourself at times almost barking with laughter."
Linda Jaivin, The Monthly
"In The Family Law, Benjamin Law has painted a vivid, gorgeously garish, Technicolor portrait of family. Every gaping wound, every red-raw hurt, every hysterical shriek is splashed out on the page for us to pore over and admire. His writing is viscous and brilliantly pungent."
Marieke Hardy
"I truly didn't need so much of Benjamin Law's mother's vagina."
Anson Cameron, The Age
Meet the Law family — eccentric, endearing and hard to resist. Your guide: Benjamin, the third of five children and a born humorist. Hilarious and moving, The Family Law is a linked series of tales from a wonderful new Australian talent.
In 2016, watch the TV adaption of The Family Law on SBS, Thursday nights at 8.30pm from January 14.
—
B U Y
Buy The Family Law in paperback (RRP $19.95) from most Australian bookshops. Readings offers $3 flat delivery shipping per order within Australia.
You can also purchase it as an eBook from these retailers:
• Apple iTunes (iPad/iPhone)
• Kobo (ePub format: Kobo, Sony, Nook, iRiver)
• Amazon (Kindle)
The French edition of The Family Law (Les Lois de la famille) is published by Belfond.
—
R E V I E W S
"A writer of great wit and warmth who combines apparently artless and effortless comedian's patter with a high level of technical skill."
Kerryn Goldsworthy, The Sydney Morning Herald
"A truly remarkable book. This guy knows how to write. In fact, for someone so young, he's already a master. You'll be laughing out loud."
Adam Boland, Channel 7

"This collection of humorous personal essays is the kind you'll want to share with your work colleagues (as I did), read aloud to your family while they're trying to watch TV (guilty, again) and guffaw over on public transport. What is it that makes Benjamin Law's writing so good? It's the flair for language. It's the sharp wit. It's the open warmth. It's the blend of the thoughtful, the silly and the affecting. It's all of these things, in one package."
Jo Case, Readings
"Within the first two pages of The Family Law I was laughing out loud. It's a rollicking series of insights into the life of a pretty awesome family. For those who love their writing fresh, fun and packed with laughs, it's perfect."
Eliza Metcalfe, Bookseller & Publisher magazine
"Enjoyable, easy reading — heartwarming, cathartic in its kookiness."
Raili Simojoki, Literary Minded (Crikey)
"Simultaneously weird and instantly recognisable, the Laws
are an Australian family well worth getting to know."
Mel Campbell, The Enthusiast
"Obsessed. I read it in a day.
A really funny book. Fearless."
Cleo